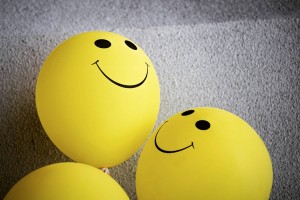 This Ventnor Fringe Festival, OnTheWight is teaming up with our good friends from The Book Bus to bring you a top-secret panel discussion.
Taking place on the first weekend of the Fringe Festival, our panelists will be tackling one big question – "How can we live happier lives?"
We're confident we'll solve this in an hour – book now to find out if we do.
On The Panel
We've chosen three creative, interesting, funny and intriguing people – all from very different backgrounds – who over the course of a thoroughly entertaining hour will provide you with some helpful nuggets for your noggins that you can use to live happier lives.
The panel features: Comedian and actor, Patrick Spicer
Award-winning mental health and anti-bullying campaigner, podcaster and comedy writer, Joe Plumb (who was also 2021 Audience Choice Award-winner)
And Rosie Wolfenden MBE, founder of British design icon Tatty Devine All three have much to say on the subject of happiness, so we hope you'll join us on Sunday 24th July to find out more.
Sunday 24th July 2022 - 4pm - 5pm Tickets:
£8, Under 25 £5, Culture/Unlimited Pass 2for1
16+