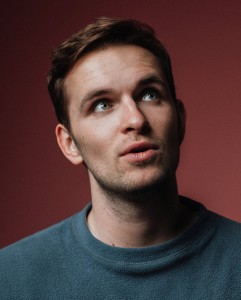 Fresh off of a sold out fringe run, Best Newcomer Nominee 2022 Vittorio Angelone presents a work in progress version of his 2023 show with the provisional title: Who Do You Think You Are? I Am! It'll be about perception and identity and insecurity and words. Loads of stuff about words. Mostly because every joke is about words and he hasn't written the stuff yet and is trying not to lie, but some excellent ideas are cooking!
Vittorio Angelone is an Italian-Irish comedian who grew up in Belfast. After moving to London to train as a classical musician he eventually made the predictable switch to stand-up comedy.
In 2022 he sold out his debut run at the Edinburgh Fringe and was nominated for Best Newcomer at the prestigious Dave Comedy Awards. He's since taken the show on tour around the UK / Ireland with multiple sold out venues and additional shows added.
Vittorio has also been seen on BBC One, Channel 4, TVI Podcast, and as a guest and guest co-host of the Have A Word Podcast.
Friday 21st July 2023 - 10pm - 11pm
Tickets:
£12, Culture / Unlimited Pass 2for1 (pass holders only)
16+