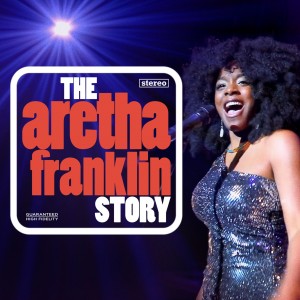 Award-winning show taking you on a journey through the life and music of Aretha Franklin, the most charted female of the 21st century, with high energy versions of Think, Natural Woman and R.E.S.P.E.C.T.
Brought to you by Cleopatra Higgins of 90's hit band Cleopatra(US & UK top 5 hits, endorsed by Madonna, Tom Jones and Will.i.am ) and the multi award-winning cast of Night Owl Shows. Sell out runs at Edinburgh Fringe 2017, 2018, 2021,2022 Adelaide Fringe 2019, 2020, Brighton Fringe 2019, 2021, 2022.
Adelaide Weekly Music Award 2020.
Edinburgh Mervs Award Winner 2019.
★★★★★ - Adelaide Advertiser
★★★★★- ThreeWeeks
★★★★★ - Fringefeed.
Sunday Times Critical List, Metro Pick of The Fringe.
"Night Owl Shows are fast becoming one of the load-bearing walls of the Adelaide Fringe." - Glam Adelaide 2020

Friday 28th, Saturday 29th & Sunday 30th July 2023 - 3pm - 5pm
Tickets: £20 Group of 6: £100
Duration: Approx 110mins with an interval 
All Ages