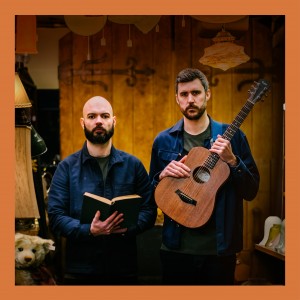 Old teddy bears, abandoned chess sets and ships-in-bottles. Every item in this mysterious secondhand shop has a tale worth telling and a history worth sharing.
Unwanted Objects is a new storytelling theatre show from acclaimed duo David Head and Matt Glover, touring after its successful run at the Edinburgh Fringe Festival in 2022.
Combining bittersweet short stories with folk-inspired musical melancholia, it's an evening of wit, warmth and whimsy.
So come and enjoy this magical exploration of sentimentality, our possessions and the meaning we attach to them.
★★★★
"A thing of beauty"
– The Wee Review
★★★★
"A joy to watch"
– Voice Mag
★★★★
"An elegy to storytelling"
– Fringe Biscuit
Praise for previous work:
★★★★★
"Stunning"
– EdFringe Review
★★★★★ "Sublime"
– LondonTheatre1
★★★★
"Very funny"
– London Pub Theatres
★★★★ "Gorgeous"
– The 730 Review
Directed by Laura Killeen.
NB: Enjoyment not mandatory but encouraged.
Tuesday 25th - Friday 28th July 2023 - 5.30pm - 6.30pm
Tickets:
£12, £10 Under 25, Culture / Unlimited Pass 2for1 (25th & 26th only)
16+