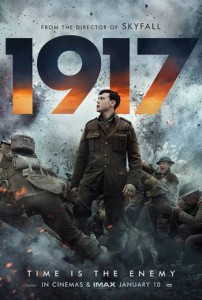 The 14-18 group started through a shared desire to honour the sacrifice of the281 young men from Godalming who tragically died while serving our countryduring the 1914-18 war.
The three founder members all had links through familyand friends with particular areas of battle including on the Somme.
Richard Dunning had the foresight to purchase a key site namely the Lochnagar Craterwhich signifies desperate historic conflict but has become a place for pilgrimage and reconciliation on an international scale. Each member of the14-18 group has close links with young people and engaged directly or ndirectly with activities ensuring health and wellbeing in this important arena.
The concept of the 14-18 Group is not only to honour the sacrifice of our 281 young people but to ensure that at the 'going down of the sun and in the morning' we will indeed remember them and carry their identities close to ourhearts. To achieve this, we are seeking 281 young people to identify personally with an individual life and to explore, research and engage with that honourable life and in a sense to journey with them.
The group is also seeking to support young people who may currently be struggling with 'trauma' be it through mental health and circumstantial crisesor from the effects of Covid on compromise to their education, by using resources and network links available to them. We are privileged to work in association with the long-established local charities of the Trinity TrustTeam and the Dan Eley Foundation with which we have very close links.
The showing of the 1917 film at the Borough Hall on 14th November will signal an important milestone in bringing together the past and the present with young people at the focal point in the process. Each young person will be invited to receive a replica military dog tag that the REME association is producing, inscribed with the name of one of the 281 Godalming lives to carry and to honour. This will be the start of the research process using the Godalming Town Council's carefully and detailed Role of Honour compilation for the Centenary memorial of WW1.
If you would like to find out more on the 14-18 Group and how we could work with you to bring this ambitious project to life in local schools and communities, please contact Chris or Jill through the below contacts and we would be delighted to begin the dialogue with you:
chrisjagger42@gmail.com
jill.mace@icloud.com
richardgeorgedunning@gmail.com