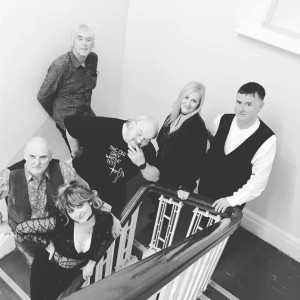 **Please note this event was originally planned for Friday 11th September 2020 and was rescheduled due to the Covid-19 pandemic. All tickets will be valid for the new date.**

On Saturday 12th June 2021, Frazer Theatre Music present Go Your Own Way, one of the UK's leading Fleetwood Mac tribute acts.

Formed in 2019 from talented and enthusiastic West Yorkshire based musicians to pay tribute to the music and artistry of Fleetwood Mac, "Go Your Own Way" are rapidly establishing themselves as a leading Fleetwood Mac tribute act.

Vocally, Angela Naylor is the nearest thing to Stevie Nicks, other than Stevie Nicks herself and the musicians are able to replicate that Fleetwood Mac live sound of their 1970's heyday.

Tickets are £14 plus £1.40 booking fee.

Doors 7pm, show starts 7.30pm.
Ticket Refund Policy
In line with other venues we don't offer a refund service except upon the show been cancelled, however if you can't make it the event we will try and resell your ticket and if we do resell it then we will happily refund the ticket price. (excluding any booking fees you have paid.) We will be able to inform you if we were able to resell your ticket after the event.