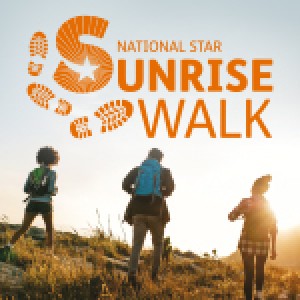 Sunday 26 March 2023, 6.15am BST (registration from 5.15am)
£20 Adult / £10 Child registration fee (upon booking) plus £50 minimum sponsorship
Join us for our second Sunrise Walk begining at 6.15am from National Star in Ullenwood, Cheltenham.
The beautiful 12 kilometre, undulating circular route will give you the chance to soak up the stunning views around the Cotswolds and take in the morning's sunrise.
Every penny you raise will help transform the lives of young people with disabilities, creating a future full of exciting possibilities.
Restrictions / Terms & Conditions
Please read the full Sunrise Walk Terms & Conditions
HERE
- by completing your booking you are agreeing to the Terms & Conditions.
Upon booking, a member of the Fundraising Team will be in touch