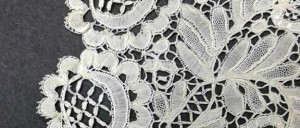 Try your hand at the age old craft of lacemaking. During this three hour adult creative workshop you will be taught one traditional stitch, using modern materials and patterns. You will be taking home something a little different!
Local maker Teresa Wheeler shares her enthusiasm for lace making through demonstrations and shows as For the Love of Lace and is a member of The Lace Guild and The Lace Society. Inspired as a child watching a lady making lace at the Royal Bath & West Show, Teresa enjoys using antique and vintage lace tools to keep the art of lacemaking alive and inspire others.
This workshop is one in a programme of Saturday creative workshops for adults taking place at Chippenham Museum every month until May 2020. Please note tickets are non-refundable.
Chippenham Museum is open Monday to Saturday from 10am to 4pm. The museum, a Chippenham Town Council facility, is free to enjoy with two floors of galleries to explore.