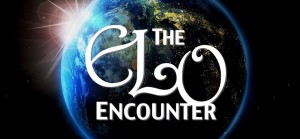 Roll over Beethoven, because the greatest tribute to Jeff Lynne's Electric 
Light Orchestra is back! This all live show features soaring strings, 
striking vocal harmonies and all the much loved songs from ELO's 
hit-filled library including Evil Woman, Telephone Line and Don't Bring 
Me Down.
The ELO Encounter promises a night filled with rock, roll and Blue Skies 
that would make even Mozart mambo and Bach boogie! So Hold On 
Tight because Rock and Roll Is King in a show that is guaranteed to have 
you partying All Over The World.
This is a spectacular live show from start to finish which flawlessly recreates the wonderful music of ELO. Stunning lights and special 
effects create an atmosphere that will have you fully immersed in the 
whole experience. As the ELO Encounter reel off ELO classic hit after hit even the hairs on the back of your neck will be dancing in time 
to the music!