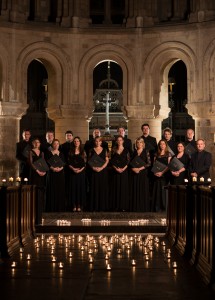 Tenebrae Associated Artists
Thursday 9 February 2023, 7.30pm - Repton School Chapel
Tickets £15 per person (18's and under, free of charge). This concert will also include a performance by Repton School Chapel Choir.
We are delighted to welcome Tenebrae's Associated Artists back to Repton for a series of masterclasses with pupils, followed by an evening concert which will feature an engaging programme of choral music through the ages. 
Tenebrae's Associate Artists programme is a fellowship providing a quartet of young professional singers with training and mentoring from the choir's Artistic Director, Nigel Short – one of the UK's most acclaimed choral conductors. Since its inception in 2016, the programme has launched the careers of nine world-class ensemble singers, and thousands of amateur and student singers of all ages have enjoyed workshops led by our Associates.