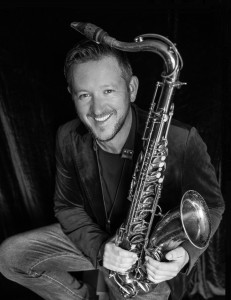 Thursday 24th Febraury  8pm
Acclaimed prize-winning saxophonist, composer, arranger and band leader, Paul Booth brings us the critically acclaimed
'Patchwork Project'
. From his early acclaim as a prize-winning saxophonist, Paul Booth has continually refined and expanded his talents as a solo artist, composer, arranger and bandleader, whilst establishing an elite reputation as a first-call sideman for major contemporary music artists.
Paul Booth 
(Sax, Flute, Keys) 
Rod Youngs
(Drums) 
Giorgio Serci
(Guitar) 
Davide Mantovani
(Bass)
www.paulboothmusic.com
Special Guest
MAIUKO
Born in Mozambique of royal Swazi and Portuguese ancestry, the multi award winning singer song-writer, has her very own style, blending Jazz, Blues, African inspired rhythms and Portuguese melodies into one timeless language of music. 
Throughout her career, she has collaborated with and appeared worldwide alongside musical greats, such as; Max Middleton, Dick Pearce, Chris Difford, Jeff Beck, Noel McCalla, Midus, Sara Tavares, Carmen Souza, to mention but a few. Venues and festivals include Ronnie Scott's, Purcell Room, Gulbenkian, Kings Place, Olimpia (Paris), Coliseu (Lisbon), Montreux Jazz (Switzerland), Rye Jazz, Margate Jazz, WOMAD, and many more.  
Based in the UK, Maiuko is currently writing an album with double bassist & guitarist Alexander Keen, Pianist Gabriel Keen, violinist Paul Brasington.Special guests include trumpetist Dick Pearce (re-arranged 'Different Wars''), saxophonist Paul  Booth, drummer Elias Kacomanolis,  and trombonist Annie Whitehead.  
"
Maiuko is blessed with a smoky and powerful voice that defies the limitations of one particular genre
"  - Kevin Legendre- Echoes Magazine , The Independent
"
Mozambican Nu Soul Diva
" - Timeout
"
She oozes soul and has the ability to transform her vocals from husky and sensuous to something altogether more ethereal, almost spiritual
"  - Wax Magazine
Tickets £12.50 | Doors open at 7pm for an 8pm start 
Unreserved seating