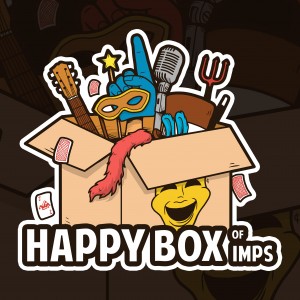 Saturday 12th March  7.30pm
Happy Box of Imps is an improv show featuring local talent. 
If 'Whose Line is it Anyway' and 'Mock the Week' are up your street, then this is for you. The evening will include short-form scenes and silly games, which are completely unscripted and unplanned. Audience involvement is key - the ideas come from you; an interactive evening, full of unpredictable dialogue!
Tickets £5 | Doors from 6.30pm
Unreserved seating