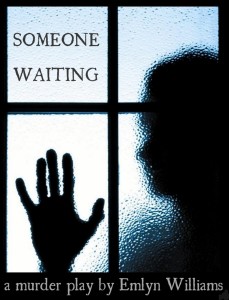 HOW TO PLAN THE PERFECT MURDER (And what to do when it all goes wrong…)
1953. A flat in Regent's Park, London.  
On the day his son is hanged for murder, a grieving father arrives under an assumed identity at the apartment where the killing occurred months earlier. He acts as a tutor to the adopted son of the household, determined to uncover the truth, avenge his dead son and prove a miscarriage of justice.
Someone Waiting, by Emlyn Williams, ran in the West End for 6 months, played on Broadway and was filmed with Sir Michael Redgrave. Astonishingly, it's been revived professionally only once in 69 years, so this is a very rare chance to see this neglected well-made play by the author of The Corn Is Green and Night Must Fall, brought to life by FHODS this November.
Suitable 16+ Contains scenes that some may find distressing
Stalls 
Adults £15 | Concession £13 (over 65s) | Under 18s £12
Gallery 
Adults £13 | Concession £11 (over 65s) | Under 18s £10
Performances 
Thursday 10th November 7.30pm | Friday 11th November 7.30pm | Saturday 12th 2.30pm & 7.30pm