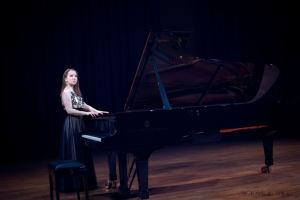 Sonata no. 3 in A major Op. 69 Beethoven
Cello Sonata in D Minor Op. 40 Shostakovich
Leo is a young cellist who studied at Clare College, Cambridge and then at the Guildhall School of Music and Drama. He appears regularly on radio and the Mithras Piano Trio he formed in 2017 has been selected as BBC radio 3 New Generation Artists for the 2021 - 23 seasons.
Latvian born Antonina also studied at the Guildhall from which she acquired a degree with distinction in 2018.
The concert is supported by the Countess of Munster Trust
Thursday 9 June 2022 - 1pm
Tickets:
£15
Lunch is now separate from the concert ticket.
Lunch may be purchased in the Café before or after the concert.
Please email communitycafe@riverhousebarn.co.uk to reserve a table.
Social distancing measures will be in place, in line with government guidance at the time.