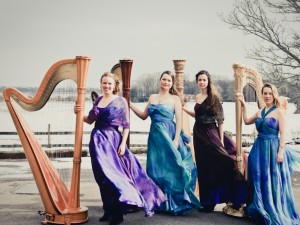 Back by popular request the celestial sound of the 4 harps in a seasonal programme of music, old and new.
Tickets:
£15
Wednesday 7 December 2022 - 1pm
Lunch is now separate from the concert ticket.
Lunch may be purchased in the Café before or after the concert.
Please email communitycafe@riverhousebarn.co.uk to reserve a table.