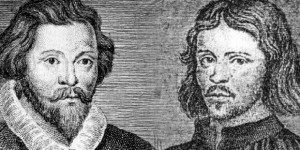 Discover the sublime harmonies of two of England's finest composers, Thomas Tallis and William Byrd – and how they kept their heads when many around them were losing theirs.
The workshop will be led by our musical director, Jonathan Kilhams and accompanied by Hannah Stanley.
The sheet music and the zoom link will be sent out 48hrs prior to the session so make sure you sign up in advance. We have a limited number of spaces available.
Even though this is a free event we are going to be asking for donations to help Riverhouse keep going!
5 August - Turbulent Tudors (tickets available by
clicking here
)
12 August - Mischievous Madrigals - (tickets available by
clicking here
)
19 August - Handel with Care (tickets available by
clicking here
)
26 August - Fantabulous Faure (tickets available by
clicking here
)