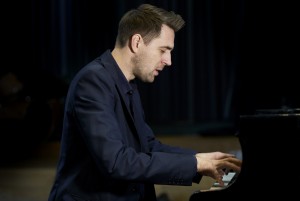 This event will be rescheduled for a date to be announced due to Covid-19 restrictions
The mighty power of the 'Appassionata' closes this evening's recital, Beethoven railing against his fate in one of his most turbulent, stormy works.
But the rest of the concert sees the other side of the man. Try the quirky humour of the early A Major sonata, the mad-cap jocularity of the G Major and the beautiful, lyrical warmth of the E major sonata, op.14 no.1.
30 May 'Appassionata' 
20 June  'Pastoral' 
11 July  'Pathétique' 
8 June  'Hammerklavier' 
5 Sept 'Moonlight' 
3 Oct 'Tempest 
7 Nov 'Les Adieux' 
Sunday 30 May 4pm
Tickets: £20 (seats will be socially distanced, please book household bubble tickets according to the government regulations)
Please register for the live stream via
https://riverhousebarn.co.uk/watterton-beethoven-piano-series/