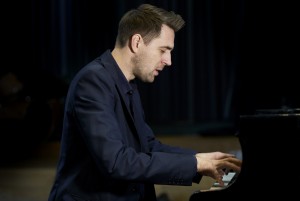 Sunday 8 August - 4pm
The entire second half of this recital is taken up by just one work - the mighty 'Hammerklavier' sonata. From the grandiose first movement, the strange, restless scherzo, through the solemnly beautiful slow movement and the final mighty fugue, this is Beethoven making his greatest single gesture from the piano.

Before that, some contrasting music. The two little sonatas op.49 and then the wonderful E Flat Major, companion to the 'Moonlight' and written in the same free, fantasia-like style.
8 August  'Hammerklavier' 
5 Sept 'Moonlight' 
3 Oct 'Tempest 
7 Nov 'Les Adieux' 
Sunday 8 August - 4pm
Tickets: £20 (Please book household bubble tickets according to the government regulations. As per our COVID-19 policy, this performance will take place with a half capacity audience.)
Please register for the live stream here