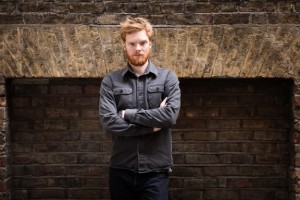 Way Out West visit Riverhouse for the first of 2 concerts for the EFG London Jazz Festival.
Stevie Wonder is one of the most significant songwriters of the 20th/21st Century, for many reasons. He talks about love, childhood, abuse of power, racism, compassion, religion, the malaise and the contradictions of human behaviour. He communicates it with a passion which is always optimistic, no matter how dark the subject. He also  grew up with jazz, even playing a spot with Duke Ellington as Little Stevie Wonder.
We see this body of work as having the power and solidity of the standard jazz repertoire: the song carries the narratives of improvising jazz musicians, with our own responses to those statements and assertions in his work. So we aim to approach the evening's music at the wonderful Riverhouse Barn in that spirit, embracing the world as it is right now and the personalities of the musicians of The WayOutWest collective, now in its 16th year of music making and presentation, celebrating the human spirit. What better music to start with than that of Stevie Wonder?
During the interval we'll be streaming a short video by Way Out West member, vocalist Emily Saunders.
Tim Whitehead - tenor sax, soprano sax, bass clarinet
Tony Woods - alto sax, soprano sax, alto clarinet
Nette Robinson - vocals
Tom Millar - piano
Gary Wilcox - drums
Dave Jones - double bass
Friday 13 November 7.30pm
This concert will now be live-streamed only for you to watch in the confort of your own home  - to register click
https://riverhousebarn.co.uk/way-out-west-the-songs-of-stevie-wonder/
Please donate generously to support musicians at this difficult time.