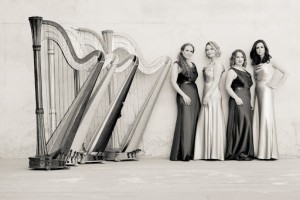 Last Christmas Covid restrictions reduced them to two. This Christmas we trust they will be with us in full strength with a glorious programme of seasonal music.
Lunch is now separate from the concert ticket.
A seasnal lunch may be purchased in the Café before or after the concert.
Please email communitycafe@riverhousebarn.co.uk to reserve a table.
Tickets £15
Wednesday 8 December - 1pm
You can read our updated Covid-19 policy
here