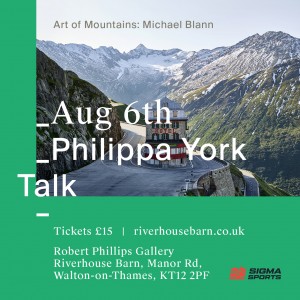 Friday 6 August, 6.30pm - 9.00pm
Matt Stephens (ex-professional rider and Eurosport commentator) interviews former 'King of the Mountains' winner Philippa York about her achievements.
Start the evening by grabbing a drink from the bar and take the opportunity to view Michael Blann's stunningly detailed photographs of the mountains of the Tour de France in the Robert Phillips Gallery upstairs.
Then at 7.30pm head down to the barn to listen to Philippa and Matt, and take part in a Q & A session.
This event is sponsored by Sigma Sports.
Tickets: £15
You can read our updated Covid-19 policy
here