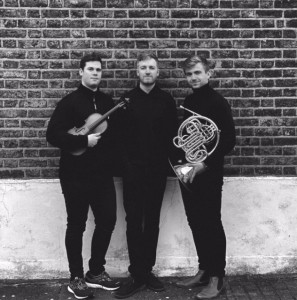 Horn Trio Op.40                             Brahms
Trio for violin, horn and piano        Ethyl Smyth
Three of the country's brightest musical talents come together to perform probably the best known composition for this combination of instruments, together with a beautiful work from the early 20th century, which is rarely performed.
Lunch is now separate from the concert ticket.
Lunch may be purchased in the Café before or after the concert.
Please email communitycafe@riverhousebarn.co.uk to reserve a table.
Social distancing measures will be in place, in line with government guidance at the time.
Wednesday 9 March 2022 - 1pm
Tickets: £15