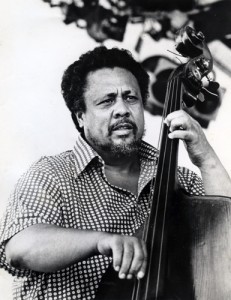 Way Out West celebrates the centenary of iconic jazz bassist and composer Charles Mingus
Charles Mingus' jazz brought to the fore the collective spirit of New Orleans with the orchestral colours of Duke Ellington at a time when both were being overlooked in the post-bop tradition.
Mingus was born on April 22nd 1922 and this centenary celebration brings together core members of Profiles of Mingus, the band established 25 years ago by Chris Biscoe and Henry Lowther. Most of the arrangements are by Chris, but tonight's guest, Pete Hurt, will bring his new arrangements of Mingus classics.
Profiles of Mingus released on Trio Records features Chris Biscoe, Henry Lowther, Kate Williams, Larry Bartley and Pete Hurt.
Line-up:
Chris Biscoe - alto sax and alto clarinet
Henry Lowther - trumpet and flugelhorn
Pete Hurt - alto and tenor sax
Kate Williams - piano
Larry Bartley - double bass
Gary Willcox – drums

Sunday 24th April 2022 - 7.30pm
Tickets:  £17

More Way Out West jazz dates:
Sunday 29 May 2022 - 7.30pm