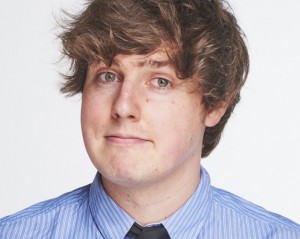 The first of our Edinburgh preview shows showcasing the best of British comedy talent trying out material before they head up north to bonny Scotland!
This week we have Glenn Moore and Josh Weller.
Glenn Moore
Edinburgh Comedy Award nominee Glenn Moore is a comedian, actor and one of the best and most prolific joke writers in the country. 
Glenn is a regular face on TV, having appeared on Mock The Week (BBC), Rob Delaney's Stand Up Central (Comedy Central) and The Stand Up Sketch Show (ITV2). 
His critically-acclaimed stand-up show Glenn, Glenn, Glenn, How Do You Like It, How Do You Like It was nominated for the Edinburgh Comedy Award. He also toured the UK with his follow up hit Edinburgh show Love Don't Live Here Glenny More.  
Josh Weller
As seen on this season's ITV Stand Up Sketch Show, Josh Weller is a failed musician turned comedian, comic book author and podcast host. He was born in England, raised in Malaysia and now lives in London.
Weller's high energy brand of cleverly self-deprecating stand-up landed him on pro bills after just one year on the circuit. In addition to his live comedy work, Josh has developed a loyal fanbase for his viral musical videos and online content, which includes sketches, live pub quizzes, professional trolling, animated stand-up comedy shorts, character work, and more. He currently writes on Spitting Image and has written for The Now Show and Radio 4's Peer Group. His dark comedy graphic novel Die Already was published by CollegeHumor in 2019. In 2020, he was included in Twitter's Valentine's and Valentine's Campaign, featured globally on billboards.
Sunday 22 May 2022 - 7.30pmTickets:
£8