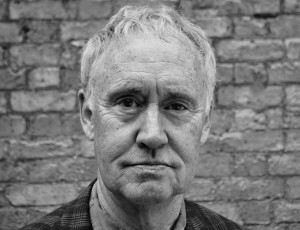 The Other Side of Nigel Planer
With Neil Avery and featuring songs from Commit No Nuisance.
Nigel will be in conversation with renowned comedy writer and author Joel Morris talking about his career.
Actor, Comedian and Writer Nigel Planer has enjoyed a hugely rewarding and diverse career in Film, Television and Theatre. As one of the pioneers of the alternative comedy movement, Planer is best known for his breakthrough roles as Neil The Hippie in 'The Young Ones' as well as starring in the culturally important television series The Comic Strip Presents, appearing alongside industry luminaries such as Rick Mayall, Ade Edmondson, Jennifer Saunders, Dawn French, Robbie Coltrane, Emma Thompson and Ben Elton to name just a few. He can rightly take his place as one of the Nations' National Treasures.
But music is another side to Planer that you may not know.  He has written and performed his own material over many years and brings this to the Riverhouse Barn in this intimate show.  Nigel will be in conversation, talking about his career and showcasing some of the songs that have been important to him alongside his good friend and local musician, Neil Avery, with whom he co wrote and released the well received 2021 debut album 'Commit No Nuisance'.  
Expect an insightful evening, getting to know one the industry's best loved characters and enjoy some new tunes and who knows… one or two old favourites.
 2 x 45 minutes
Tickets: 
£17.50 (includes donation to mental health charity)
Thursday 16 March 2023 - 8pm