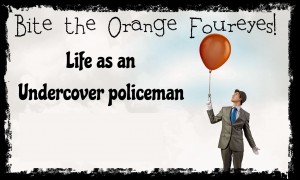 This is a Work in Progress show with John Brackenridge + A VERY SPECIAL MYSTERY GUEST and BBC New Comedian of the Year finalist Ben Clover as MC!
'There are two kinds of people in the police. Men and women. I'm one of them.'
- John Brackenridge, undercover policeman.
John Brackenridge is an undercover policeman. He risks his life to reveal the truth. Gasp as he fits up his own father! Reel as he calls on drone strikes by mistake! Grimace as he gets beaten up by school children! Feel awkward as he gets told off by his mother for making jokes about the Pope......
Brackenridge is for real. Brackenridge is four eyes. Brackenridge should be in prison!
Sunday 17 September 7.30pm
Admission is free but please book your tickets now as space is limited!