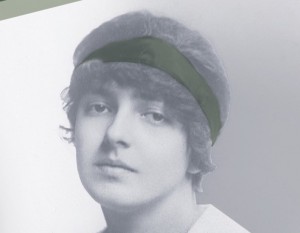 On this, the eve of the centenary of the end of WWI, local author Roger Wilson, presents stories, with music and images, taken from his newly published 'ghost autobiography' 'Anna Uncensored'.
The memoir is based on the experiences of his grand-father in the War, and the centenary of his falling. Stories of War and Love, are sourced from the cache of over 700 letters written by Lt. g h Annaheim (Anna), of the 1st Royal Munster Fusiliers, to his family, and to his young fiancée, and then wife, Dorice.
The story includes; frontline 'stunts', adventures in retreat, his Irish 'boys', heroic animal friends, whiffs of gas, and wild 'bashes' in the mess. With leaves come afternoons of passion, the marriage conundrum and thoughts of fatherhood. 'Anna' spends four years in a desperate, but upbeat quest to make sense of his life, at a time of total war. All the different aspects of an Edwardian bank clerk come together in this true, uncensored story of Love and War.
The proceeds of the evening will donated to the Royal British Legion and the Royal Munster Fusiliers Association.
" WAR COMES BEFORE LOVE".
"I wish you all the joys life can bring and hope we can remain pals into the future "
"LOVE, NOT WAR".
" So remember dearest, our love is one will never be surpassed. Oh Dorice, where are you now? " 
Saturday 10 November, 7.30pm
£5